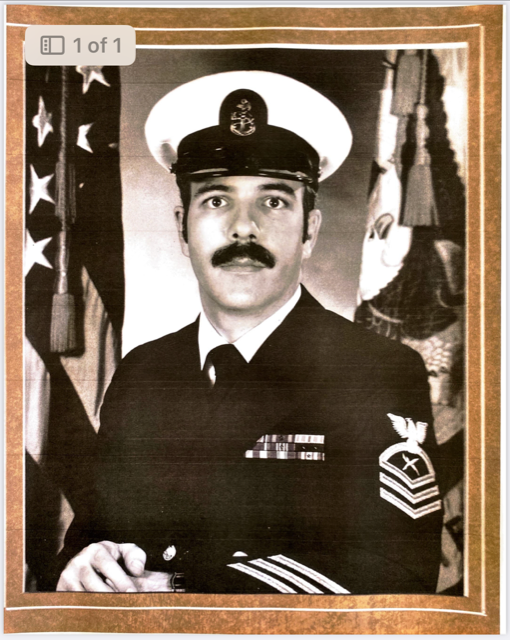 CTAC Eugene F. Ockay USN (Retired.), 68
CTAC Eugene F. Ockay USN (Retired.), 68 of Fleming Island, FL passed away Saturday, March 4, 2023.  Gene was born in Courtland, New York to the late John F. and Dorothy Peyson Ockay.  He moved to Florida after his retirement from the US Navy at the Naval Submarine Base in New London of Gronton, CT following a career of 20 years.  While in the Navy, Gene was commissioned aboard the USS John Rogers as well as being stationed through the United States.  In 2010, he retired from the US Post Office in Jacksonville, FL due to health; however, he remained active despite his physical limits.  His family was his life, being a wonderful grandfather and father.
Mr. Ockay was preceded in death by his brothers, Dave Rutan, Dale Rutan.  He was a devoted husband to his wife, Jan, who he married in November of 1972 and shared 50 years.  Gene is also survived by his children, Jessica (Alan) Rawls and Brian (Rhonda) Ockay, brothers, Steve Ockay, Joe Ockay, and Jim Ockay, sister Holly Ockay, mother-in-law, Martha Hall, and 4 grandchildren, Kiera, Alan Jr., Amber, and Alex.
Funeral Services will be held 12:30 Pm Tuesday, March 14, 2023 in Jacksonville National Cemetery with full military honors by the US Navy.  Pastor Joel Miller will officiate.
Arrangements are under the care of Russell Haven of Rest Cemetery, Funeral Home and Cremation Center, 2335 Sandridge Road, Green Cove Springs, FL  32043.  Family and friends may share their condolences at: www.RHRFH.com 904-284-7720