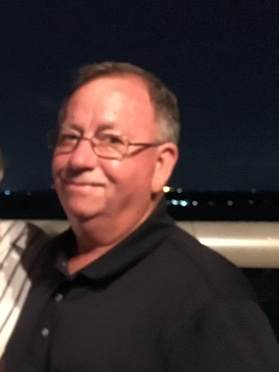 Clayton Brian Blue, 74
Clayton Brian Blue, 74, of Fleming Island, FL passed away Friday, January 8, 2021.  Brian was born in Pekin, Illinois to the late Lawrence Wayne Blue and Georgia Marie Wilhite Blue.  His 39 year career as an IT Consultant with Caterpillar allowed him to stay nearby in Morton, Illinois where he raised his family.  Brian's job took him to Miami, Florida in 2001 and then he retired to Fleming Island, Florida in 2005.
Brian spent two years in the United States Army after being drafted in 1967.  In 1970, he married his loving wife, Joyce, and they started a family.  Brian was very involved in the lives of his children.  He participated in Indian Princesses and Indian Guides, as well as Cub Scouts.  Brian enjoyed golf and boating, especially at the lake house in Kentucky.  His job with Caterpillar allowed for many opportunities to travel which he also liked doing with his family.  He was very handy and could fix anything with the help of a YouTube video.
Brian loved using his Big Green Egg grill, golfing,  puzzles and board games, fishing, watching extra curricular activities and sports with his grandchildren, and his church family at Hibernia Baptist Church.  Brian was a 32nd degree Mason, member and past master of Mackinaw Lodge 132, member of Peoria Scottish Rite, Thrice Potent Master of the Lodge of Perfection, as well as a member of Peoria's Mohammed Shrine.  His family was of utmost importance to him and he treasured his time with them, including his dog, "Marley" who passed away in 2018.
Brian was preceded in death by his parents; and one brother, Ronald Keith Blue.  He is survived by his devoted wife of 50 years, Joyce Mathis Blue; one son, Corey Brian Blue and wife, Diane McCowan-Blue; one daughter, Shannon Marie Blue-Clark and husband, Sonny White; one brother, Lawrence Wayne Blue II; four grandchildren, Adyson Blue Kellogg, Harper Marie Clark, Ryder William Clark, and Shaeffer Malone Clark.
Due to the sensitivity of COVID restrictions, a private service will be held on Thursday, January 14, 2021.  In lieu of flowers, the family requests donations be made in Brian's memory to Hibernia Baptist Church, https://www.hiberniabaptist.org/give, Shriner's Hospitals for Children, https://donate.lovetotherescue.org/give, or the American Heart Association, https://www2.heart.org/give.
Arrangements are under the care of Russell Haven of Rest Cemetery, Funeral Home and Cremation Center, 2335 Sandridge Road, Green Cove Springs, FL  32043.  Family and friends may share their condolences at: www.RHRFH.com 904-284-7720