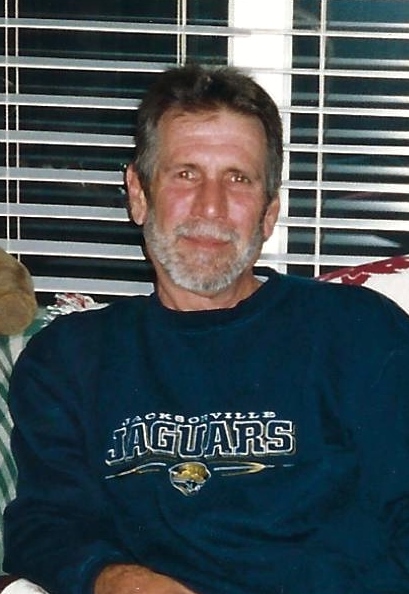 Clabourne Hinton Wright, III, 68
Clabourne Hinton Wright, III, 68 of Green Cove Springs, FL passed away Sunday, January 10, 2021.  Clabourne was born in Jacksonville to the late Clabourne Hinton Wright, Jr. and his mother Augusta "Gussie" Bell.  After growing up in Jacksonville, Clabourne moved to Clay County in 1976 where he made his home. He was a Licensed Professional Land Surveyor since 1984 who owned and operated Professional Survey Systems, Inc.  Clabourne was a man of few words, and described by his friends and family as Intelligent, a great provider to his family, and was successful in anything he did.  He was called "Papa" by his grandchildren, whom he truly loved.  He was a loving and caring person, devoted husband, father, and friend.  Clabourne was a talented off-shore fisherman who enjoyed hunting, poker and was a true Gator fan, he was loved by many, and will be dearly missed by his family and friends.
Mr. Wright is survived by his wife of 48 years, Debbie Wright, sons, Clabourne Hinton  Wright, IV (Cesci) and Conner Travis Wright (Courtney), mother, Gussie Wright, brother, Danny Wright (Cathy), sister, Ruthann Wright, four grandchildren, Julian, Modlin, Isla, and Hudson, aunt Sarah Hunt (Jon), brother-in-laws, Allan Smallwood (Carolyn),  Michael McDade (Joyce) sister-in-laws, Karen Jordan (Paul), Linda Holliman (Roger) nieces, Amy, Melissa, Kelley, and Caitlin, nephews, Austin, Blake, and James.
Grieve not for me, Remember the Best Times, the laughter, the song, the good life I lived while I was Strong.
A Celebration of Life will be held at a future date.
Arrangements are under the care of Russell Haven of Rest Cemetery, Funeral Home and Cremation Center, 2335 Sandridge Road, Green Cove Springs, FL  32043.  Family and friends may share their condolences at: www.RHRFH.com 904-284-7720