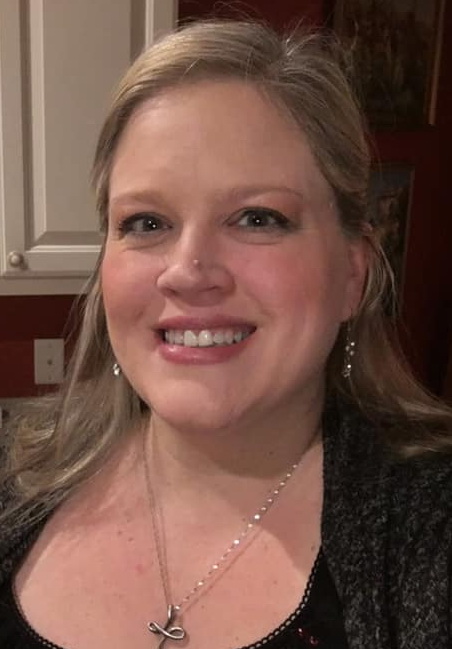 Christina "Kristie" Otto, 48
Christina "Kristie" Otto, 48, of St. Petersburg, FL passed away Friday, October 29, 2021.  Kristie was born in Kansas City, MO to Elizabeth Schumacher Otto and the late James Otto.  Kristie spent much of her adult life in the Clearwater and St. Petersburg, FL area after spending her younger years in St. Louis, Missouri and Whitefish Bay, Wisconsin.  She attended Our Lady of the Pillar Catholic School, and graduated from Divine Savior Holy Angels in Milwaukee, Wisconsin.  She attended Mount Marian College before moving to Florida.
Kristie worked as an occupational therapist at Bayfront Hospital for 24 years.  She spent much of her time working with acute patients, brain injury patients, and touched many lives through her work.  Kristie was a member at Holy Rosary Catholic Church.  She was an avid crafter and loved making beautiful cards as well as scrapbooks.  She loved sharing her cards with her many friends.  Kristie loved her cats, better known as "her boys", Angel and Alexander.
Kristie was preceded in death by her father, James Otto.  She is survived by her mother, Beth Otto; two brothers, Jim "JT" Otto and David (Karen) Otto; one niece, Kaitlyn Otto; one nephew, Luke Otto; as well as many close friends she thought of as family.
A memorial service will be held at Sacred Heart Catholic Church in Fleming Island, FL on Saturday, November 20, 2021 at 10am.
In lieu of flowers, the family requests that memorial gifts be made in memory of Christina M. "Kristie" Otto to Mayo Clinic for Amyotrophic Lateral Sclerosis (ALS) research. Donations can be made online, https://mayoclinic.org/donate.
Arrangements are under the care of Russell Haven of Rest Cemetery, Funeral Home and Cremation Center, 2335 Sandridge Road, Green Cove Springs, FL  32043.  Family and friends may share their condolences at: www.RHRFH.com 904-284-7720