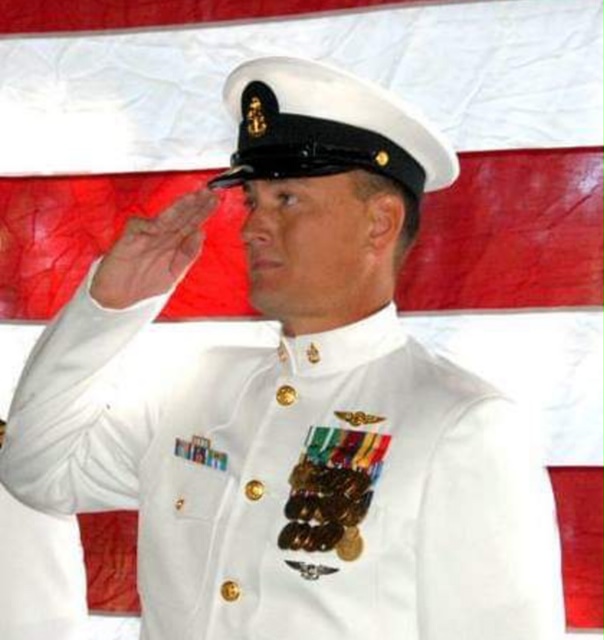 Chief Darin Paul Kosty, USN (Ret.), 51
Chief Darin Paul Kosty, USN, (Ret.), 51 of Middleburg, FL passed away Saturday, June 15, 2019.  Mr. Kosty was born in Tacoma, Washington and grew up in western New York.  After high school, Darin joined the US Navy and retired after 24 years of service followed by working as a civil contractor until 2017.  He moved to Florida 32 years ago while serving in the Navy and had been a resident of Middleburg for the past 19 years.  As an avid sports fan, Darin played softball for many Navy teams, enjoyed any kind of car racing, and was a fan of the Clemson University Tigers.  He was fun to be around, adventurous, humorous, a pistol at times, but always a loyal friend.
Mr. Kosty is survived by his high school sweetheart and wife of 32 years, Laura Kosty, children, Kenneth (Brytani) Kosty, Brendan Kosty and Megan Kosty, parents, Richard and Darla Kosty, two grandchildren, Rilynn and Kamden Kosty, mother-in-law, Connie Johnson and several loving aunts, uncles and cousins.  He also enjoyed being around his fur babies, Seneca and Shea.
Memorial Services will be held 11:00 AM Saturday, June 29, 2019 in the Green Cove Springs Church of Christ with Mr. Claude McEldowney officiating.  The US Navy will be performing Military Honors.
In lieu of flowers, please make memorials to:  Community Hospice  www.CommunityHospice.com
Arrangements are under the care of Russell Haven of Rest Cemetery, Funeral Home and Cremation Center, 2335 Sandridge Road, Green Cove Springs, FL  32043.  Family and friends may share their condolences at: www.RHRFH.com 904-284-7720