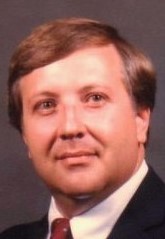 Brooks Gary Grimme, 67
Brooks Gary Grimme, 67, of Middleburg, FL, lost his battle with cancer and died peacefully at home on August 9, 2017.
Gary graduated from Oak Ridge High School, Orlando, FL, Class of '68. After high school he attended the University of Florida, Orlando Junior College, and earned a Bachelor's of Science in Business Administration from the University of Central Florida in 1978.
Gary lived a full and enriched life. During his college days, he was an active member of Pi Chi Omicron – Pi Kappa Alpha fraternaties, and was the sole catalyst for organizing and promoting get togethers that re-united over 80 of his Brothers and Little Sisters over 40 years after college.  During his college days he worked at Walt Disney World during the construction of the theme park; and when it opened he continued working for Disney at the Contemporary Resort, where he met his wife and soul mate, Susan.  He chose a career in the trucking and transportation industry; managing distribution centers for several trucking companies before retiring in 2008.  He loved University of Florida football, and was a die hard Gators fan his whole life.
Gary was an amazing Husband, Father, and Grandpa. He had unconditional love for his wife, children, and extended family members; always putting others before himself. Gary is survived by his wife of 42 years, Susan, Sons Scott (wife Beverly), Steve, and Chris; Sister Kay; Grandchildren Brooke, Taylor, Zachary, John, Skyler, Trinity, and Shaelyn; and numerous nieces/nephews and extended family members. He was preceded in death by his Father and Mother Brooks and Martha Grimme.
Gary elected to be cremated and his family and friends will hold a Celebration of Life in Middleburg, FL in the near future at a date and time to be announced. In lieu of flowers, sentiments, or gifts, hug your loved ones, tell them you Love them today and every day you have together.
Arrangements are under the care of Russell Haven of Rest Cemetery, Funeral Home and Cremation Center, 2335 Sandridge Road, Green Cove Springs, FL 32043.  Family and friends may share their condolences at: www.RHRFH.com 904-284-7720