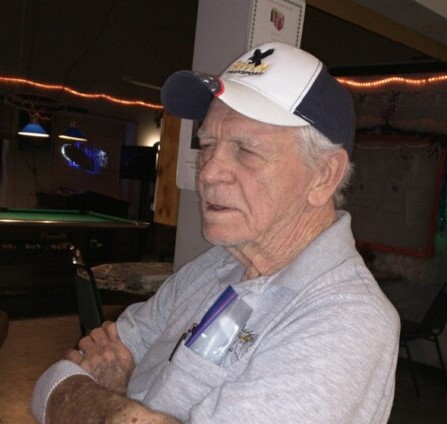 Billy Mitchell Marrs, 83
Billy Mitchell Marrs, 83, of Middleburg, FL, passed away Monday, October 29, 2018.  Billy was born in West Virginia, but spent his adult life in Clay County.  Billy retired after 22 years in the United States Air Force working in communications on radar equipment.  He was the founder of many Fraternal Order of Eagles clubs in Clay County.  He enjoyed cooking and was known to cook at the VFW and FOE clubs, and also just for people who needed food.  He was a member of the American Legion and a founding member of the Fraternal Order of Eagles.  One of Billy's hobbies was singing karaoke.  He loved helping people and always put others before himself.
Billy was preceded in death by his parents, Willie Marrs and Esta Baker Marrs; his son, William Marrs; and his daughter, Alice Ennis.  He is survived by his three grandchildren, Louise Workman (Alan), William Holman, and Mitch Harrelson (Leanne); and four great-grandchildren, Alex, Kelsey, Weston, and Harper.  He was a terrific husband, father, and brother who will be missed by all.
A memorial service will be held 2:00 PM Sunday, November 25, 2018 at the Fraternal Order of Eagles, 1932 Long Bay Road, Middleburg, FL 32068.  In lieu of flowers, the family requests donations be made to the Fraternal Order of Eagles, https://www.foe.com/Charities/Donate.
Arrangements are under the care of Russell Haven of Rest Cemetery, Funeral Home and Cremation Center, 2335 Sandridge Road, Green Cove Springs, FL  32043.  Family and friends may share their condolences at: www.RHRFH.com 904-284-7720