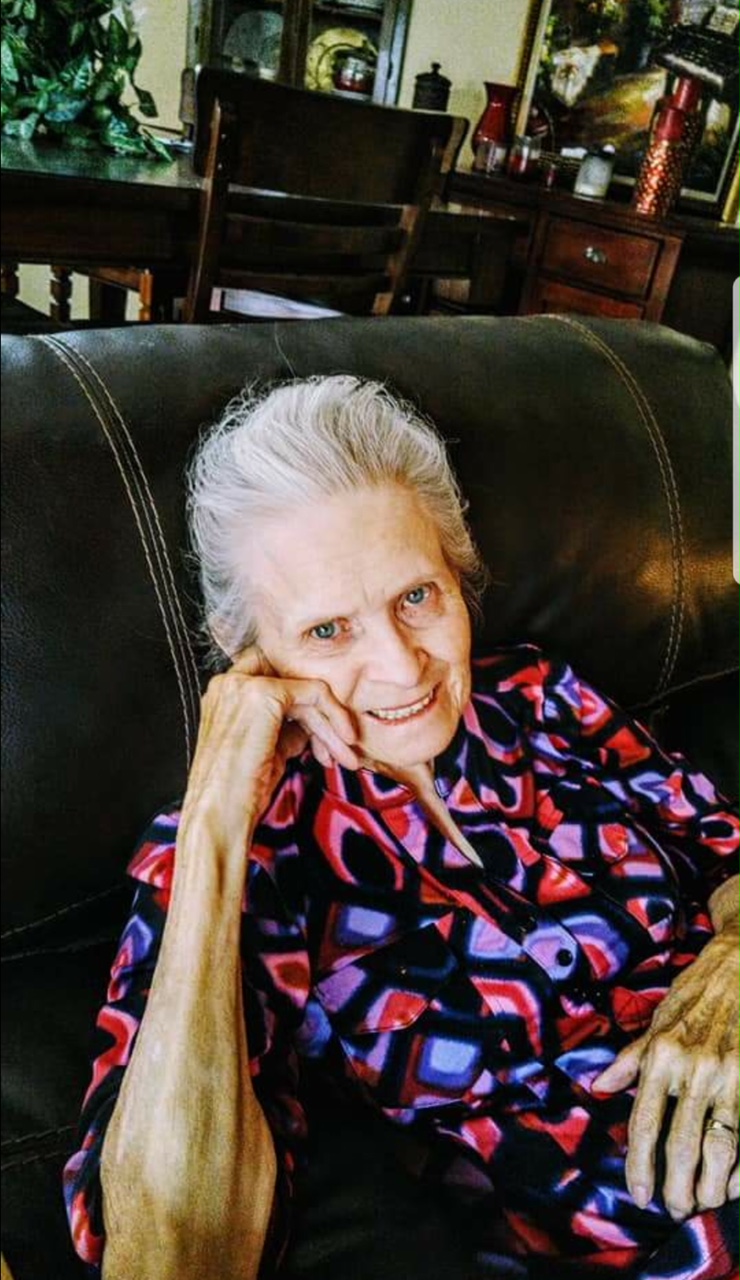 Betty Jo Benson-Bockmann, 83
Betty Jo Benson-Bockmann, 83, of Green Cove Springs, FL passed away Sunday, March 11, 2018.  Betty was born in Van Buren, Arkansas.  She split her time between Colorado Springs, Colorado, Palm Springs, California and Alexandria, Louisiana.  She moved to Green Cove Springs one year ago.  She loved her family and was also well-loved by those who knew her.  She was one of the kindest and understanding people you could know.  She especially loved her grandchildren and great grandchildren and loved to tell them stories.  She was a beautiful lady, no matter her age.  She was dedicated to her church including the Pentecostals of Alexandria and The United Pentecostal Church in San Bernardino, California.
Mrs. Benson-Bockmann is survived by her husband of 10 years, Dowayne Bockmann of Colorado Springs, Colorado; two daughters, Karen WIlliford of Green Cove Springs, Florida and Terri Benson Wilkins of Louisiana; one brother, Bobby Gage of California; 5 grandchildren and 12 great grandchildren.  She was preceded in death by her husband of 57 years and father of her children, Kenny Benson; and three sons, Robbin Benson, Kenny Don Benson, and Donnie Benson.
Funeral services will be held at a later date in Colorado.
Arrangements are under the care of Russell Haven of Rest Cemetery, Funeral Home and Cremation Center, 2335 Sandridge Road, Green Cove Springs, FL  32043.  Family and friends may share their condolences at: www.RHRFH.com 904-284-7720