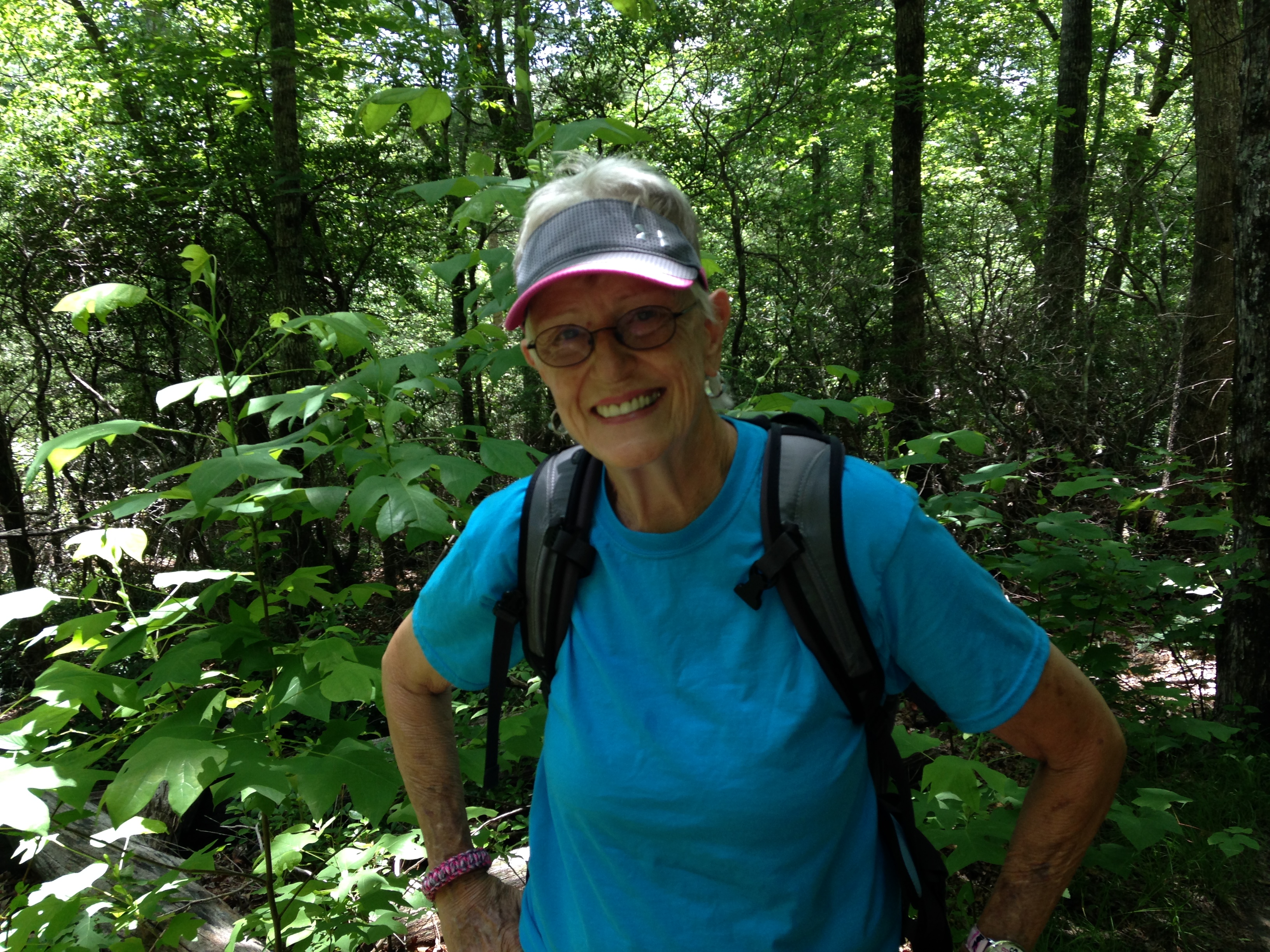 Bertha W. "Barbie" Baker, 74
Bertha W. "Barbie" Baker, 74 of Middleburg, FL passed away Sunday, December 22, 2019.  Barbie was born in Palatka, FL and was raised in Satsuma, FL.  She adored her mother (Theresa) crediting her as the one who held their family together.  She worked alongside her father (Pete) and brothers (John and Robert) producing fruits, vegetables, and raising cattle. However, her fondest memories are those related to herding cattle by horseback on their Hoot Owl Ridge Ranch. She remained an avid horsewoman since she was able to hold on! Having lived in Middleburg for more than 40 years, Barbie is credited with establishing many of the horse trails in the southern portion of Jennings State Forest. She regularly traveled to the Asheville, NC area to hike the trails of Pisgah National Forest and ride all 17 miles downhill in Abingdon, Virginia on the "Creeper Bicycle Trail".  She raised and trained numerous horses throughout her lifetime.  At the time of her death she was still training her Peruvian Paso "Gambler" and regularly riding her American Show Horse "Mayadah".
Barbie was a retired Professor of Anatomy and Physiology, as well as having instructed Emergency Medicine and Radiology for North Florida College at Jacksonville. She loved her students and was known for her unique teaching approaches…always encouraging learning and continuous education.
Barbie took her personal fitness seriously. She exercised daily throughout her lifetime running many miles for exercise and charity. She led numerous kayaking outings on Black Creek. In her later years, she cycled everyday in her neighborhood earning the name of "Miss Barbie" the lady wearing the hat on the bicycle".
Barbie never met a stranger. She'd talk with anyone! She was direct, compassionate and above all, a friend you could always depend on and her sense of humor, openness and kind heart were just part of why others were attracted to her.  
She enjoyed her relationship as a young girl with her cousins Bill Baker and Patty Baker Colvard (both of DeLand, Fl).
Memorial Services will be announced later.
Arrangements are under the care of Russell Haven of Rest Cemetery, Funeral Home and Cremation Center, 2335 Sandridge Road, Green Cove Springs, FL  32043.  Please take a moment to share a comment about Barbie on the link below the obituary, at: www.RHRFH.com 904-284-7720