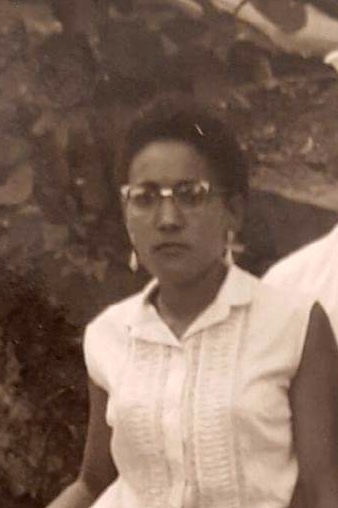 Aurea Dampier, 88
Aurea Dampier, 88, of Orange Park, FL passed away January 11, 2020.  Mrs. Dampier was born in Naguabo, Puerto Rico to the late Hipolito Garcia-Clara and Salvadora Cruz-Rodriguez.  She was one of nine children born to the family.  She lived most of her life in her beloved Puerto Rico, but spent a few years in the United States during her husband's military career.  Prior to marriage, Aurea was an elementary school teacher and social worker.  She was an active member in the community in Ceiba, Puerto Rico, as well as in her home church, Maranatha Baptist Church.  Mrs. Dampier was very crafty and creative, for many years she enjoyed doing ceramics, macramé and making jewelry. She also enjoyed sports, fishing and cooking. Most of all, Aurea was a devoted wife and mother.  She had a very strong sense of family.  She will be missed by too many to count.
Mrs. Dampier was preceded in death by her parents; her husband of 56 years, Louis W. Dampier; and one son, Ervin Dampier.  She is survived by a son, Louis H. Dampier (Diana); one brother, Ismael Garcia-Cruz; one sister, Georgina Garcia-Cruz; four grandchildren, Abbie Dampier, Miguel Semidey, Shirley Zarate, and Kelvin Leon; as well as 13 great-grandchildren.
Funeral services will be held on Thursday the 16th of January at 2:00 PM in the chapel at Russell Haven of Rest.  In lieu of flowers, the family requests donations are made in her memory to Maranatha Baptist Church, P.O. Box 1531, Ceiba, Puerto Rico 00735.
Arrangements are under the care of Russell Haven of Rest Cemetery, Funeral Home and Cremation Center, 2335 Sandridge Road, Green Cove Springs, FL  32043.  Family and friends may share their condolences at: www.RHRFH.com 904-284-7720