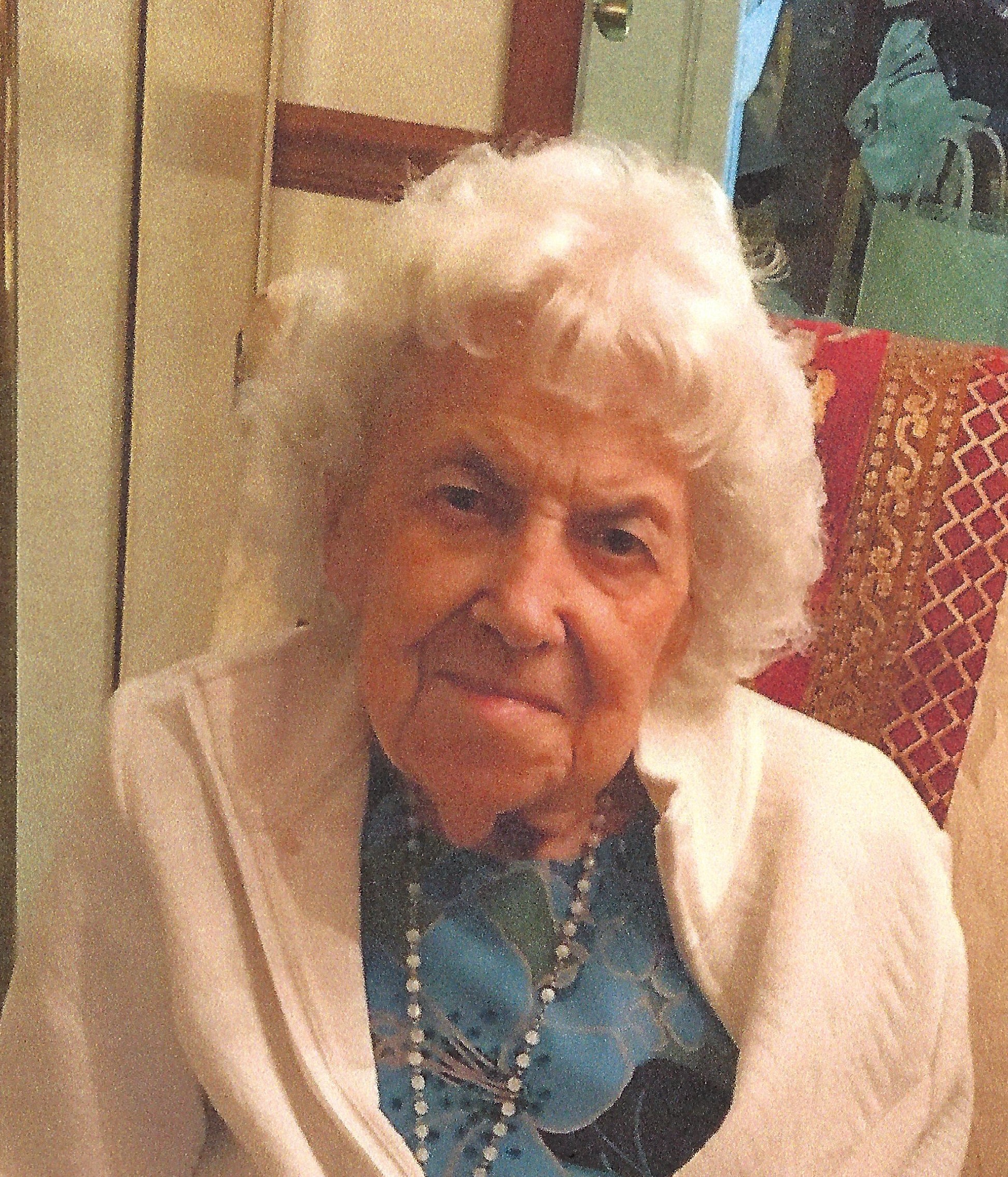 Antoinette (Toni) Johanna Klein Coss, 95
Antoinette (Toni) Johanna Coss passed away on April 18, 2018, in Orange Park, Florida at the age of 95.  She was born May 16, 1922, in Philadelphia, Pennsylvania to the late Frank and Antoinette Veronica Klein.  Toni spent her formative years in Pennsylvania; her adult years were spent predominantly in Phoenix, Arizona; Longmont, Colorado; and Starke, Florida.  The Catholic Church and her faith were a large part of her life and while living in Starke for over thirty years she was a faithful member of St. Edwards Catholic Church where she served in many leadership capacities including choir director, church organist, Altar Guild member and an active member of the League of Catholic Women.  Toni was an avid community supporter who served in volunteer capacities at the Starke hospital, local food pantry and the American Legion Auxiliary, serving as President multiple times.
She moved to Orange Park, Florida ten years ago from Sun City Center, Florida, after the death of her beloved husband, Richard. After moving there, she became a member of Sacred Heart Catholic Church.  She spent her final years at Spring Gardens Assisted Living of Orange Park, where the staff lovingly cared for her needs.
Toni loved her family and enjoyed caring for her grandchildren.  She was preceded in death by her loving husband of 58 years, Richard (Dick) Eugene Coss, her parents, Frank and Antoinette V. Klein, and her sister, Mary Elizabeth Klein Bobbin.  She is survived by her loving children including her three daughters and son: Karen and husband, Merl Roberts of Longmont. Colorado; Barbara and husband, Terry Nuss of Highland Haven, Texas; Mary Hinely of Orange Park, Florida;  and Frank and wife Christin Coss of Orlando, Florida. Also surviving her is one sister, Dorothy Julia Starzinski; ten grandchildren, eight great-grandchildren and many nieces and nephews.
Memorial services will be held Friday, April 27, 2018 at 4:00pm in the chapel at Russell Haven of Rest.  Visitation with the family will be held at 3:00pm, one hour prior to the memorial service.
In lieu of flowers, the family requests donations be made in her memory to the Muscular Dystrophy Association, https://www.mda.org/
Arrangements are under the care of Russell Haven of Rest Cemetery, Funeral Home and Cremation Center, 2335 Sandridge Road, Green Cove Springs, FL  32043.  Family and friends may share their condolences at: www.RHRFH.com 904-284-7720