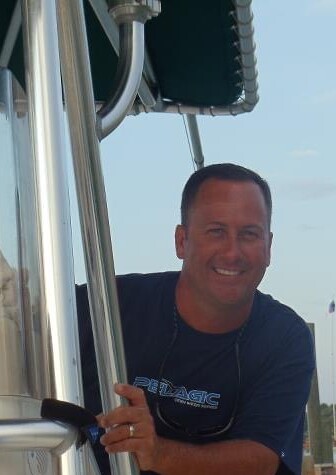 George E. Hall, 50
George E. Hall, II , of Middleburg, Florida, passed away on September 9, 2021, at the age of 50. He was born on December 1, 1970, at St. Vincent's Hospital, in Jacksonville, Florida. George grew up on the waters of Black Creek in Green Cove Springs, Florida, where he was often referred to as "King of the Creek." George loved and excelled at all water sports and was the youngest around to learn to water ski barefooted. George's hobbies also included fishing, boating, and hunting.
 In everything he did, George gave his all and succeeded.  He had a kind heart and never met a stranger. When anyone needed a helping hand, George was always there. He was happiest when surrounded by his family and the most gullible with any prank his wife had up her sleeve. He was a hard and dedicated worker, starting at his family business, Hall's Nursery, as well as H&G Wholesale Nursery, and his most current employment with K & G Construction. George will always be remembered for his friendly spirit and the caring manner he exuded toward anyone he came across.
 George is survived by his loving wife of 30 years, Jenny Hall; daughter and son-in-law, Kalyn and Cody Meeks; son, Austin Hall; grandson, Evan Meeks; parents, George and Patsy Hall; sister and brother-in-law, Donna and Devron Evans; and many nieces and nephews, who as toddlers were each taught various water sports by their "Uncle George".
 There will be a Celebration of Life honoring George on Saturday, September 18th, at 11:00 a.m. at CrossPoint Church, 1871 CR 220, Fleming Island, Florida. Reception to follow.